Woocommerce V/s Shopify Which Is More User Friendly ?
Woocommerce V/s Shopify which is more user friendly ?
2 Answer
Just a century ago there was mobility in buying and selling things, but now, everything comes down to where we sit. On the other hand to be a seller you have to moped from one place to another and then you have to show a demo to the customer, only then the customer will buy when he gets a chance.
However, modern technology has brought a lot of comfort zones to mankind, hasn't it? Yes, this is it. For the seller, we have lots and lots of eCommerce plugins to sell your products in a fancy way. Similarly, for the buyers, there are ample amount of online stores available.
Buyers and sellers should be happy to buy and sell the product. From the seller's point of view, we must consider their benefits as well as their efficient eCommerce plugins for their online business. Here we are going to look at two famous eCommerce plugins.
On one end we have Shopify, on the other end, we have WooCommerce. In this contest, we are going to announce a clear winner for online sellers.
Shopify vs WooCommerce Wins Best Ecommerce Plugin
Our first round of competition is Shopify V/s. WooCommerce starts.
First and foremost, WooCommerce is an online store plugin specifically for WordPress, which is a must if you have a WordPress website, and yes it is a paid version. If you know about WordPress settings, WooCommerce is just a piece of cake.
Coming to Shopify, it is a user-friendly online store plugin as it does not require hosting a website to add it as an online plugin. For example, if you are new to this kind of technical issue, then Shopify is best for you to go ahead.
We're going to look at their blocks and punches on the battlefield, along with a Shopify WoCommer comparison.
punches of woocommerce
Like we discussed earlier, WooCommerce is a plugin for WordPress alone. The plugin goes further with a free core plugin and a few add ons that have some additional features for your online store. There are just a few add ons for the paid version.
It's a one-of-a-kind weapon when it comes to the special punches of WooCommerce.
To settle customer's payments, WooCommerce has huge gateways like BACS, Cash on Delivery and PayPal
Wocommerce organizes a report on all your income data, your online store's inventory data, and other general performance.
The WooCommerce plugin has the ability to sell both physical goods and downloadable products.
It has built-in user reviews, usage limits and discount options
It includes shipping charges either free or a flat rate and has a few more additional features such as tax assessment which has different tax rates.
WooCommerce plugin has a special feature to cross-promote your product as well as sell your products.
The process to set up a WooCommerce store
Setting up your WooCommerce is an easy process if you know the basics of WordPress. First of all, you have to install the WoCommerce plugin then you have to go to Plugins and then add a new one to make your WooCommerce plugin active. It goes around your website into an online store.
Professional WooCommerce development company looks at all the nooks and corners to make your website appear as a professional online store. Yes, you can customize the way you want. WooCommerce also offers some SEO (Search Engine Optimization) benefits.
The moment you install the WooCommerce plugin, it is edited with meta tags as well as descriptions. The basics and core plugins in WooCommerce are free, which helps your small business grow. The price of the add on starts at $29 and ends at $200.
WooCommerce development services provide you with a lot of support.
Shopify's Punches
Considered the Shopify eCommerce online store plugin, it's a self-hosted solution which means your store won't waste much time getting ready in a jiffy. The Shopify plugin doesn't have a term called free, but the price is still an affordable one.
Shopify's exclusive weapon
It gives a responsive design
There are tons of themes available in Shopify
No need to depend on any other host. so you can have your own domain
Combination of email marketing and also with social media
A complete blogging platform
Site analysis and detailed reports
Setting up your store is very easy with Shopify. You don't need to bother with the settings as the process is very simple just like signing in to a new profile. The design is huge in Shopify plugins. If you want good quality in your store then you have to pay. Memberships vary from $100 to $180.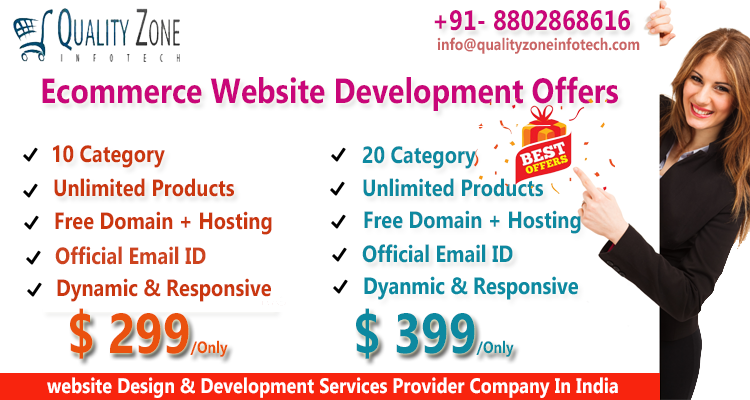 Well, Woocommerce is not actually an e-commerce platform. It is just a plugin that turns your eCommerce website into a full store. You just need to install the plugin on your WordPress and it's done.

And according to a research report most of the websites nowadays are built on WordPress which makes WooCommerce a popular plugin.

When it comes to Shopify, it is not a plugin like WooCommerce. It was founded in 2004 in Canada. One thing is that Shopify is not free, either you pay one time or you pay a commission on every sale. One thing good about Shopify is that it is very easy to use especially for beginners where you don't need any coding skills. But if you want to customize your store, you might need professional assistance.

I think it depends on your requirements, you can choose either WooCommerce or Shopify. Shopify is best for beginners. But it when it comes to the scalability and growth of your eCommerce store. WooCommerce is the best option.



Your Answer
I agree to terms and conditions, privacy policy and cookies policy of site.