Re: What Are The Activities In Digital Marketing?
[img]https://4.imimg.com/data4/GL/HL/MY-9085227/digital-marketing-services-in-india-500x500.jpg[/img]

Greetings,

[b][size=14pt]ACTIVITIES IN DIGITAL MARKETING[/size][/b]
[size=12pt]Digital marketing consists of all marketing activities that use digital strategies. Here are some of the most important activities involved in digital marketing:[/size]

[b][size=14pt]SEARCH ENGINE OPTIMISATION (SEO)[/size][/b]
[size=12pt]SEO is the process of optimizing your online content so that a search engine likes to show it at the top of the result of the search following the keywords from online content. This optimization is one of the fundamental requirements for your website to get a better ranking over the World Wide Web.[/size]

[b][size=14pt]SEARCH ENGINE MARKETING (SEM)[/size][/b]
[size=12pt]Unlike SEO, which is unpaid traffic from search engines, SEM refers to paid traffic from search engines. The SEM is the process where the marketer usually pays the amount of money to the search engine for showing advertisement within the search results for specified keywords or phrases.
[/size]
[b][size=14pt]CONTENT CREATION[/size][/b]
[size=12pt]Content creation is a strategic marketing where you provide all the relevant information about the product. It is the way by which you can become a partner of your customer rather than mere an advertiser.[/size]

[b][size=14pt]SOCIAL MEDIA MARKETING[/size][/b]
[size=12pt]Social media marketing constitutes the strategies to promote a product or service with the aid of websites and social media platforms. It helps in creating long lasting engagement with fans and followers, sharing information in order to better promote the brand identity.[/size]

[b][size=14pt]DIGITAL DISPLAY ADVERTISING[/size][/b]
[size=12pt]Digital display advertising is advertising through advertisements in text format, flash, audio, video and images. The chief purpose of the advertising in the digital platform is the delivery of brand message, generic advertisements to the visitors of the site.[/size]

[b][size=14pt]RETARGETING AND REMARKETING[/size][/b]
[size=12pt]Potential customers can be reached by the strategies involving retargeting and remarketing to the ones who have visit the site but have left without making the purchase. Retargeting is based on cookies dropping advertisements and email is used for conducting remarketing.
[/size]
[b][size=14pt]MOBILE MARKETING[/size][/b]
[size=12pt]Mobile marketing is the interactive multichannel promotion of products or services for mobile phones and devices, smartphones and networks. Mobile Marketing is similar to the electronic advertisement and uses text, graphics and voice messages.[/size]

[b][size=14pt]INTERACTIVE MARKETING[/size][/b]
[size=12pt]Interactive marketing leads to a well defined marketing strategy that uses communication channels that are two-sided and let consumers connect directly with the company. It tends to use emails, social media and blog postings for better exposure.[/size]

[b][size=14pt]EMAIL MARKETING[/size][/b]
[size=12pt]Email marketing is one of the best converting marketing channels. By providing regular updates and value to your email subscriber you can change your audience to customers. The email marketing can result best in list of subscribers. [/size]

[b][size=14pt]AFFILIATE MARKETING[/size][/b]
[size=12pt]Affiliate marketing is a performance based type of digital marketing. In Affiliate Marketing the marketer does not pay for traffic rather for conversions. Affiliate marketing is popular with bloggers and high-traffic websites who sell products of other people to their audience.[/size]
[b]
[size=14pt]DIGITAL MEDIA PLANNING[/size][/b]
[size=12pt]Digital Media Planning is the process to strategize, negotiate and purchase placement of advertisements and inventories. The planners must take into consideration the inventories to purchase, advertising the products, audience target, and measuring the objectives of the campaigns.

These are some of the digital marketing aspects which have the potential to boost your marketing. The ones you believe and get satisfied that it might prove beneficial, use digital marketing activities.

Regards,
Shivani Saxena[/size]







1 Answer
Digital marketing includes various activities. The term "digital marketing" itself indicates that it is a type of marketing.
Digital Marketing: Digital marketing is an umbrella term for the marketing of products or services using digital technologies, primarily over the Internet, but also includes mobile phones, display advertising and any other digital medium.
Once we have created/developed a website, in order to reach our website to the audience which was the users/people we need marketing. Since most of the users in various applications were available online. So it is very important to do digital marketing for our content to rank in search engines and get popularity.
To get organic search results through SERP (Search Engine Result Page) we should do Search Engine Optimization which ranks our site well in search engines like Google, Yahoo, Bing, etc. It will be more efficient and important to focus on search engines. Ranking because people who need the particular product will search for it so if our website is in good condition then definitely the visitor who needs us will enter our website.
Social media optimization is the next thing in digital marketing. Now many people are getting used to spending most of their time on social media. That's why targeting in social media is very important to reach people on/web.
Paid marketing will help to promote our website among search engines and social media pages. Paid marketing will display our ads on similar websites or ad areas.
Even someone trying to rank through optimization or marketing can spam themselves without the experience/deep knowledge in it. So I would recommend you guys to choose the best SEO company which provides excellent and reliable services without any penalty on our site.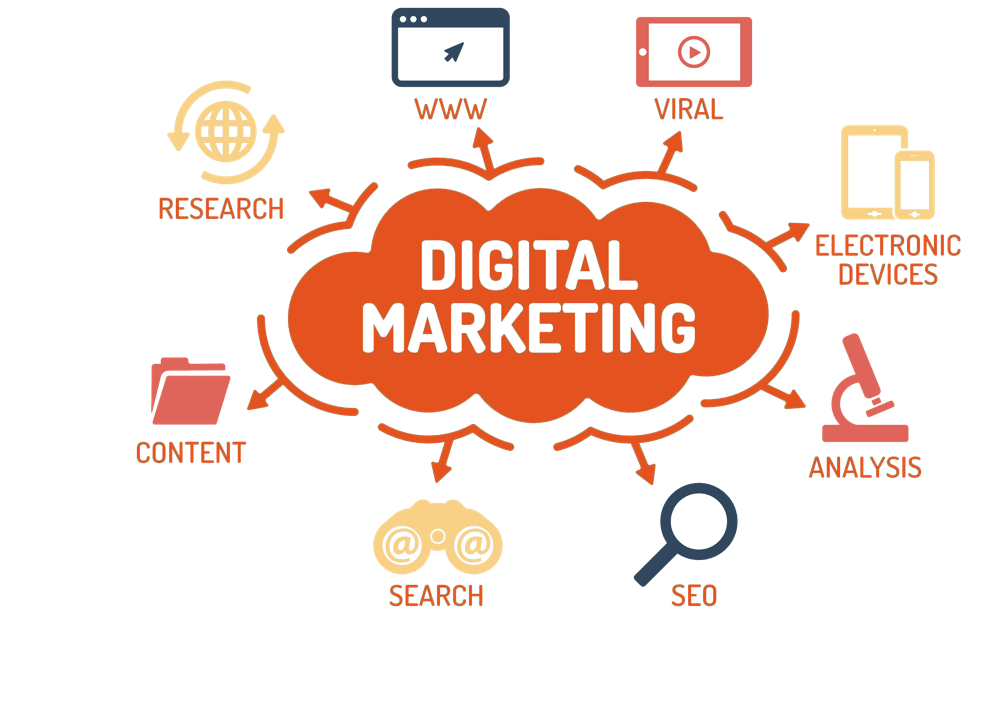 Your Answer
I agree to terms and conditions, privacy policy and cookies policy of site.